"I Was Expecting To Draw Them In... I Didn't Realize They Were Bedding Down In My Foodplot Every Night..."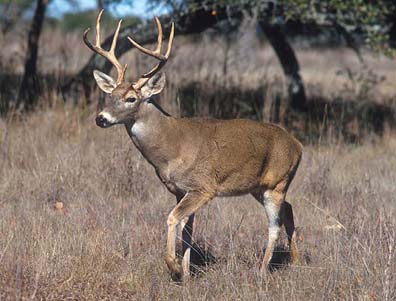 "They love it... This year they completely wiped out five acres of soy beans. They ate everything; beans, stems and leaves. I wont'use any other liquid lime or fertilizer. You get what you pay for and this is worth it..."
"It's very easy to use and it really works... my turnips are bigger than softballs... My corn attracts so many deer that I can't put my hand down flat on the snow covered ground without touching deer tracks"
Here's What You Get
2.5 Acre Food Plot Economy Package:
Five gallons of Liquid Lime
Five Gallons of Liquid Organic Fertilizer
These are provided in our most concentrated forms to make it easy to get out to hard to reach food plots.
Mix one gallon of liquid lime and one gallon of fertilizer to 25-40 gallons of water per acre. Apply directly after seeding the soil and again 5-6 weeks after seeding.
This package covers two applications on 2.5 acres or one application on 5 acres.
My husband and his hunting buddies are crazy about their food plots... so he insists that I make you the very best deal possible for your food plots.
Buy at wholesale by selecting the preferred customer option when you check out.
Since I know how important it is for you to attract more deer than you have tags for... I want to sweeten the deal and give you every possible reason to say YES...
If you respond immediately you will also receive our step by step comprehensive guide on how to use liquid lime and organic liquid fertilizer to attract trophy bucks, with how much to apply, when to apply and how to apply it.
Here's What To Do Next
Click on the order link below and we will set your package on your doorstep in the next week.


Order Deer Food Plot Fertilizer



Very truly yours,
Tina